– MEETINGS –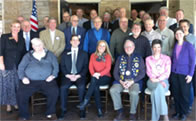 Weekly Meetings
We meet most Mondays at noon. Our regular meeting place is:
Aurelio's Pizza
330 W State St
Geneva, IL 60134
View our Calendar of upcoming Meetings and Events.
– NEWS –
Brad Arnold
Dr. Norbert Becker
Hank Erwin
Jack Gorecki
Roger Harris
Gary Hedge
Jim Johnson
Clyde Jones
Scott Lebin
Bill Minderman
Jay Moffat
Dr. Kent Mutchler
Gregg Nelson
Tim Nelson
Howie Pribble
Dr. Ron Simone
MaryEllen Thielemann
Douglas Warlick
Click here to Access an Application Form & become a Geneva Lions member!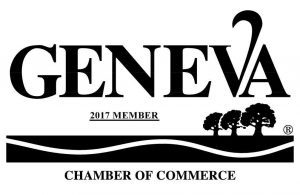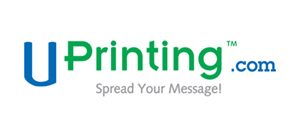 – EVENTS –
Swedish Days Food Booth
Tuesday-Sunday June 18-23, 2019. Corner of Third and James Streets – at the center of town, next to the Main Stage. Come for your lunch or dinner during the week-long festival. Or partake of a cooling shaved ice on a hot summer day.
Volunteers are needed to assist in this, our main fund raising event, that enables us to support our services to the Geneva and St. Charles communities. Click HERE for more information.
Annual Pancake Breakfast with Santa
Saturday December 7, 2019 – 7:30-11:30 at Geneva High School Cafeteria, 416 McKinley Ave., Geneva IL
Tickets will be available one month prior to the event.
See More Information, Pictures, and Video on our Facebook page